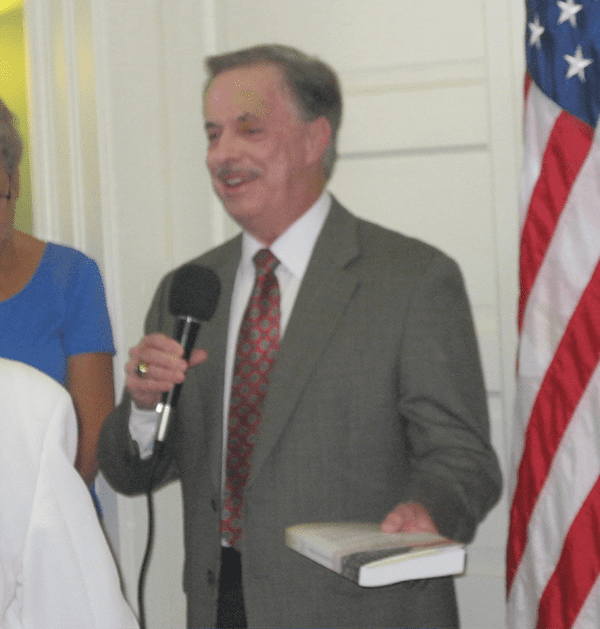 Meet Atlanta Celebrity Wedding Officiant
Reverend Thomas Johnson
The Reverend Thomas A. Johnson was ordained to the ministry by First Baptist Church of Lawrenceville, Georgia, in 1976. He is a graduate of the University of Georgia and Columbia Theological Seminary. Reverend Johnson is a renowned Atlanta pastor who is the Founding Director of the Gwinnett Christian Counseling Center, a non-profit organization that empowers and supports interfaith couples and families.
He is also the Founding Pastor of Family Bible Fellowship and served as Senior Pastor for Monfort Road Baptist Church in Atlanta. Reverend Johnson was Staff Chaplain for the Georgia Baptist Medical Center and served as a Chaplain for the Veterans Administration Medical Center in Atlanta.
He was commissioned as an Officer/Chaplain in the United States Air Force, serving as Base Chaplain for Dobbins Air Force Base, Georgia; Maxwell Air Force Base, Alabama; and Pearl Harbor Naval Base, Hawaii, while serving Combat Active Duty in Operation Desert Storm.
Lieutenant Colonel Johnson has performed both military weddings and funerals in such diverse places as Pearl Harbor Naval Base, Hawaii, and Andersonville National Cemetery. He has also represented the U.S. Air Force with The Military Prayer at the Tomb of the Unknown Soldier in Washington, D.C. Reverend Johnson has performed over 500 wedding and funeral ceremonies and was named "Atlanta's Premier Wedding Minister" by the Atlanta Journal-Constitution. Rev. Johnson has also authored "The Meaning and Symbolism Behind the Unity Candle in a Wedding Ceremony," which is used in the official definition by the Wikipedia Encyclopedia, and served as an Editor of The New Military Bible, of which a Presentation Copy is on display at the Gwinnett County Veteran's Museum.
UNITED STATES AIR FORCE MILITARY CHAPLAIN COMBAT VETERAN 
S.B.C. BOARD-CERTIFIED PRISON CHAPLAIN